BFS Containers design and construct heavy-duty, portable facilities to support Emergency Response Sectors in times of need.
In response to the current global pandemic, BFS Containers Containers offer a range portable facilities that can be custom designed and constructed in fast turn around times. These units can be delivered Australia wide to areas that need immediate support.
Our modified containers are easy to clean with easy wipe down surfaces including vinyl flooring and insulated panels on the walls.
We currently have 200,000 COVID-19 Testing Kits on order which will be available with our First Aid Rooms and Drive-through Screen Clinics.
Please contact our sales department to discuss your requirements. Whether your after a couple of modifed containers or a whole fleet to facilitate support workers on the ground then we can help!
These Emergency Response Units are designed to be ready for immediate use on delivery to relieve pressure on on-ground support crews.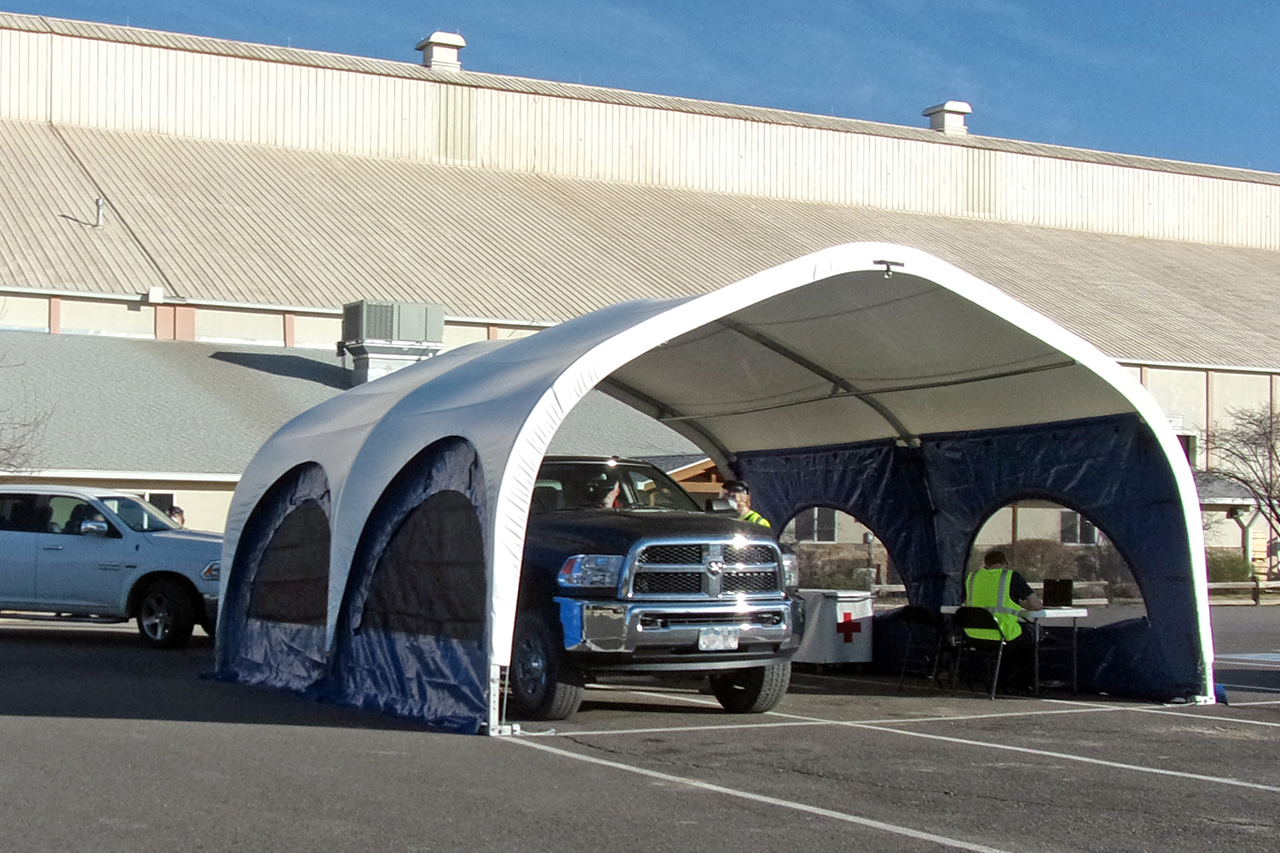 Drive-through Screening Clinics
To help battle the spread of the current COVID-19 pandemic, BFS Containers have the ability to construct portable screening clinics that are practical and safe.
Packaged with our site office, first aid room and a container shelter overhead, patients can drive in to be tested for COVID-19 by medical staff, while remaining in their cars.
These units can be delivered and setup to relieve pressure for hospitals and doctors clinics. They can also be dispatched to remote areas where facilities are unavailable and moved site to site.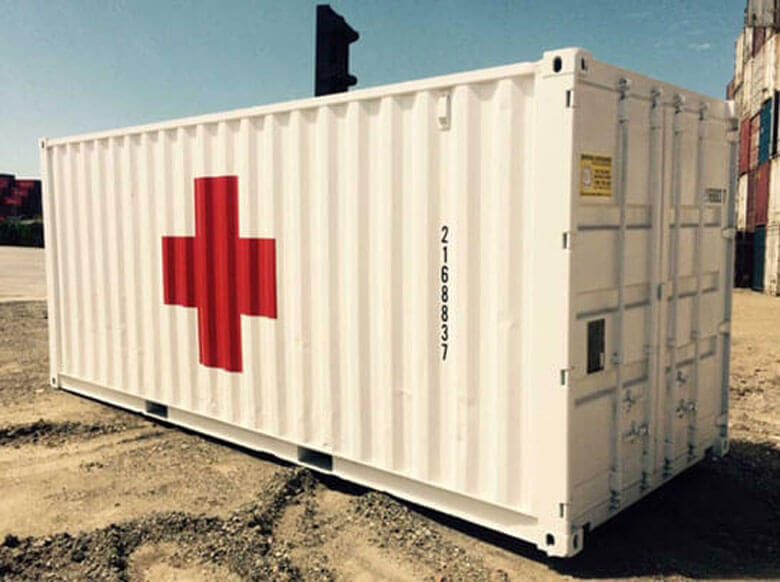 First Aid Rooms
First aid rooms are essential on major construction or mining sites to ensure employees are looked after on site by providing suitable first aid facilities.
Our First Aid Room Containers are a clean, safe environment where your staff can be treated for an injury or spend a little time recovering from an illness if affected on the job. These units are are available in 20ft and 40ft sizes and are ready for immediate use upon delivery.
For more information give us a call, our advisors would be more than happy to assist you with your design.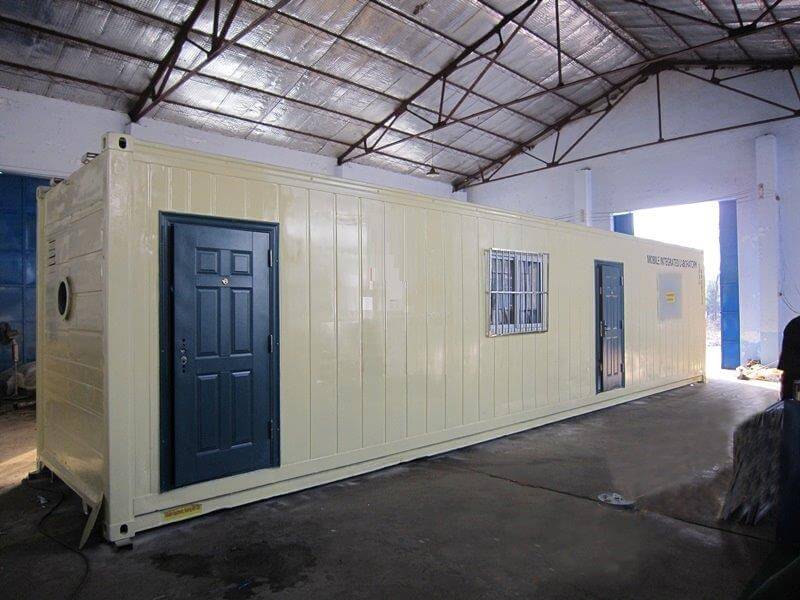 Container Laboratories
BFS Containers build portable container laboratories that are custom designed to our customers needs.
They can be fitted with a range of accessories including specialised lab equipment. These units are extremely secure and can be built out of 20ft and 40ft containers. We can also use joining kits so that multiple containers can be put together to increase floor space.
If you need a secure, hygienic portable facility like our Container Labs then give our friendly sales team a call to discuss your requirements.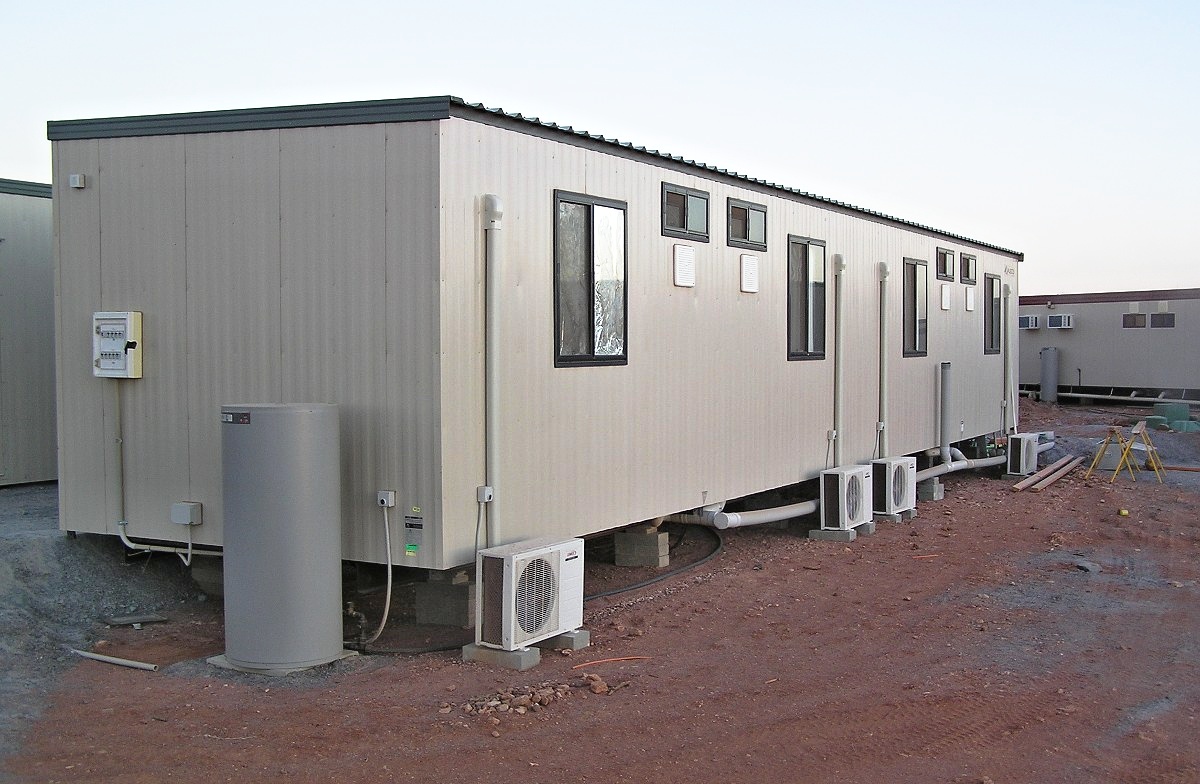 Site Offices
BFS Containers design and construct heavy-duty, portable site offices from shipping containers.
They are not only comfortable, but are one of the most robust and secure products on the market. Other site office products can be easily damaged, vandalised and broken into, unlike our site offices that are built from solid steel components.
Our site offices are commonly used at construction and mine sites and can be custom designed to suit your needs. Available in 10ft, 20ft and 40ft sizes with a range of option accessories available.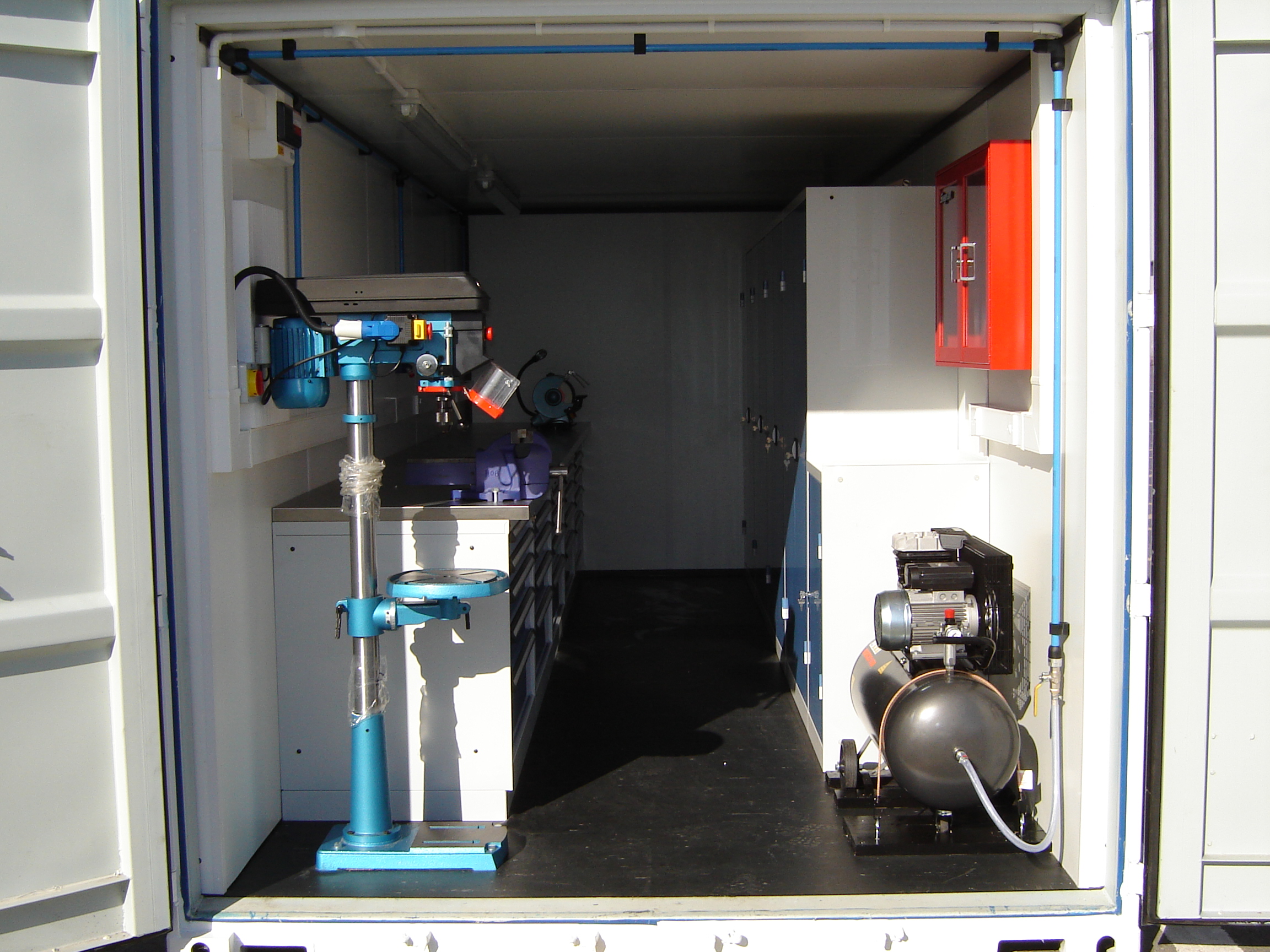 Portable Workshops
BFS Containers design and construct heavy duty portable workshops built from shipping containers. These units are guaranteed to increase productivity on your worksite.
They can easily be transported from site to site if required in an emergency.
These units can be custom designed to your specifications with a large range of optional accessories available. Choose to build your workshop from either 10', 20' or 40' containers. We can construct these units in fast turn around times and can deliver Australia wide.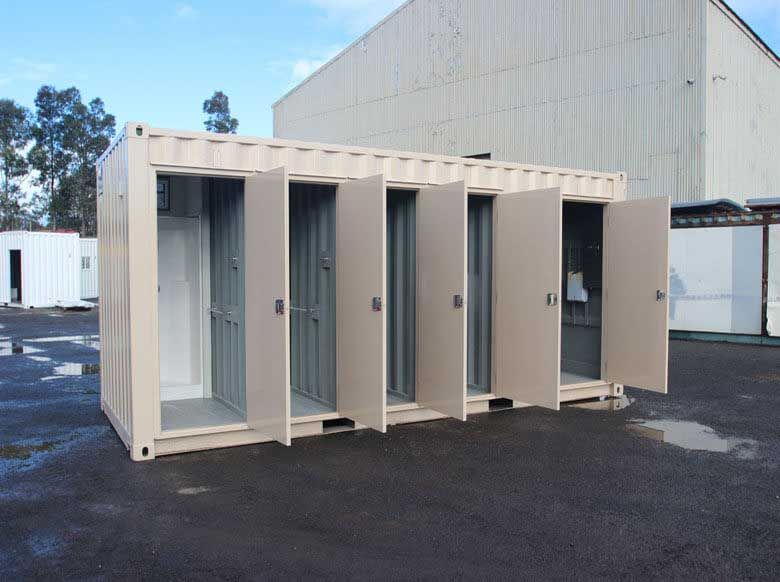 Ablution Units
BFS Containers design and construct heavy-duty Ablution Blocks from 10ft, 20ft and 40ft shipping containers.
Our portable toilet and shower ablution blocks are an ideal addition to any construction site or public event where hygenic amenities are needed.
BFS Containers have a range of pre-designed ablution blocks with multiple configurations, or we can design a custom built ablution unit to suit your needs.
Call our friendly sales team for more details.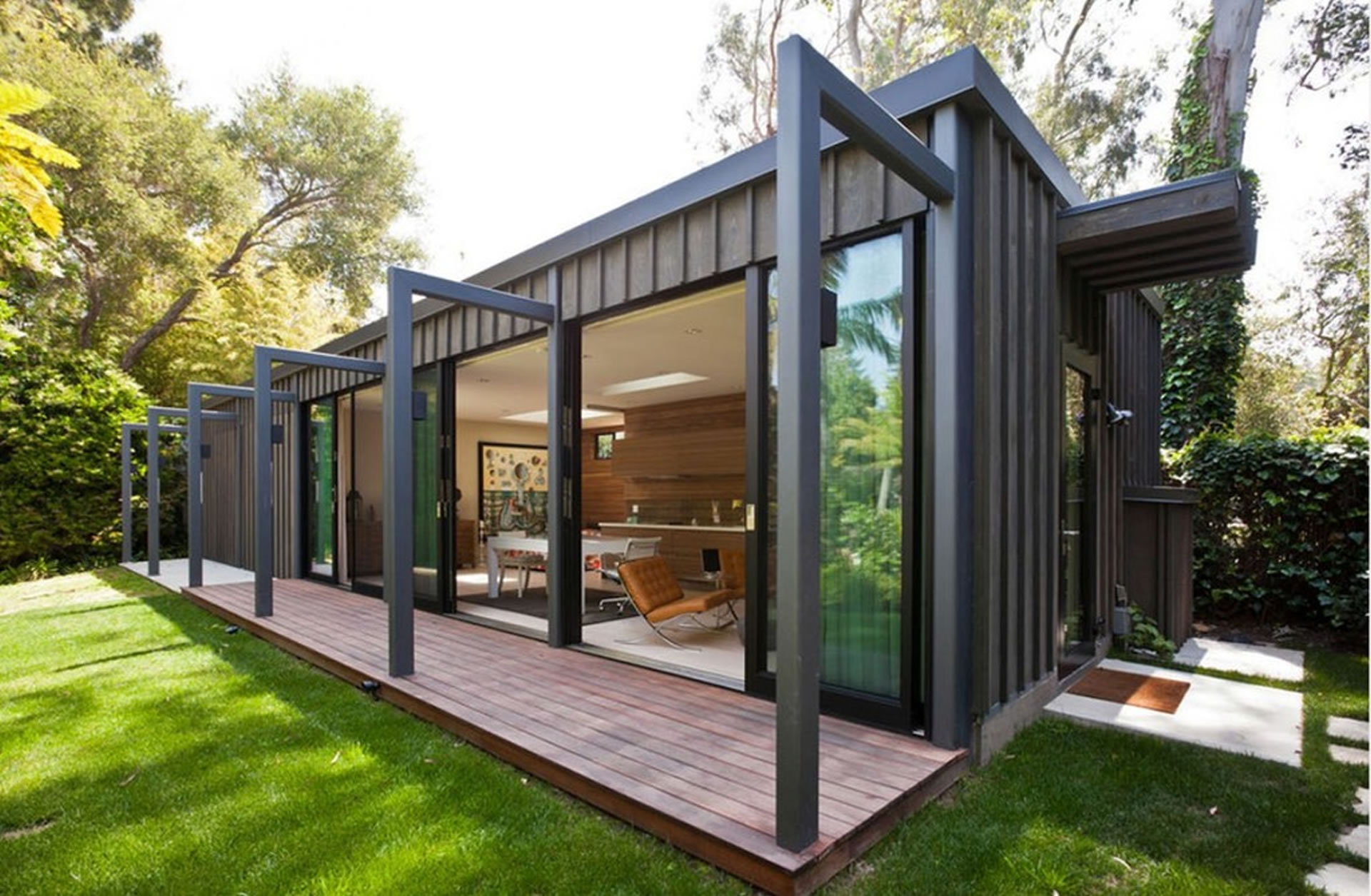 Accommodation Units
BFS Containers have designed a range of portable accommodation containers that are not only comfortable and pleasing to look at, but also strong and secure.
Made from the structure of a shipping container, they are built to last through even the harshest conditions. These units can be built from 20ft and 40ft containers and can be easily transported by road or rail.
Designed for both Domestic and Commercial applications, these units are perfect for temporary accommodation.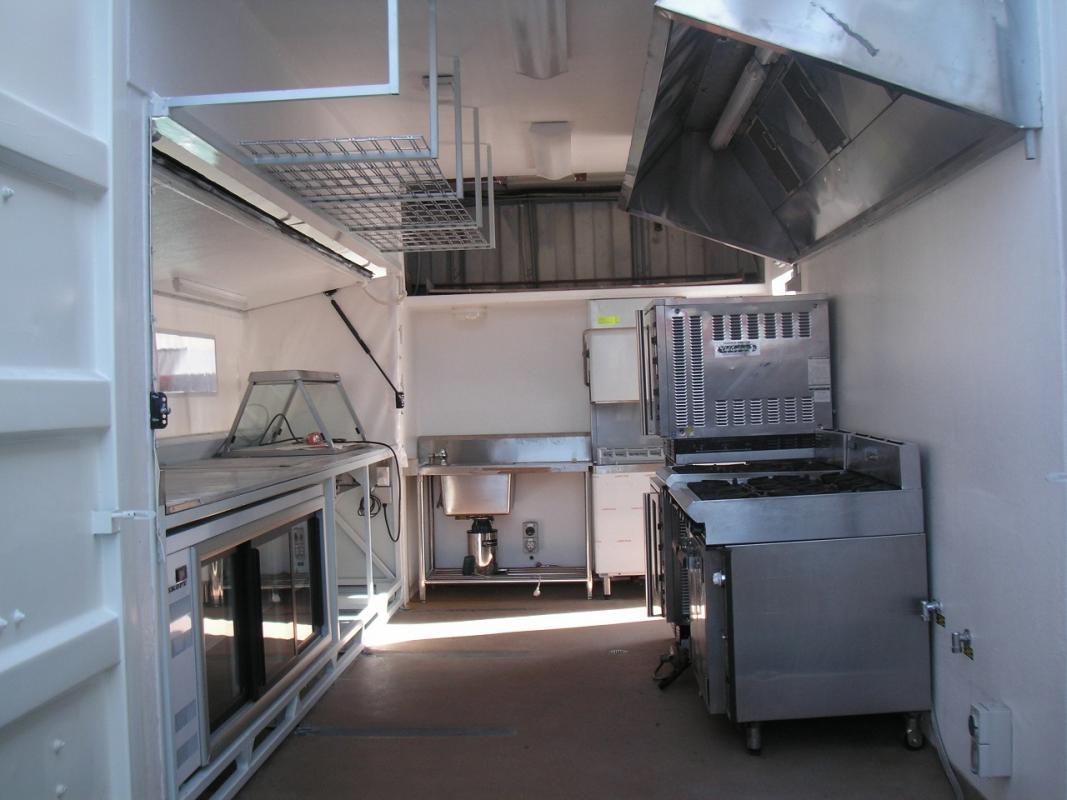 Container Kitchens
BFS Containers design and construct portable kitchens built from 10ft, 20ft and 40ft shipping containers making them robust and secure.
We can build these to serve prepackaged food or to the scale of a full commercial kitchens that omply with the Australian Standard for the Design, Construction and Fit-out of Food Premises.
These units can be built and delivered ready for immediate use. Be assured that our Kitchen facilities are designed as a safe and efficient environment for hygienic food preparation.
Request a Quote
Fill in the below form to receive receive further information.
Or call us on +27 788 127 955.
Disclaimer: All information is kept secure and will not be shared or sold to any third party