Open Top Containers for Sale
Shipping bulk goods that need to be loaded by crane require a form of specialised shipping container called an open top shipping container. The result of another clever 'out of the box' modification to the original general purpose shipping containers, open top shipping containers are designed to transport bulky or heavy cargo that either won't fit through normal container doors, or else require a crane for efficient loading. General industrial goods, pipes, steel bars, cables, iron ore, mining materials and logs are just some examples of the types of goods that can be transported in an open top shipping container.
Open top shipping containers help make loading bulk goods with a crane easy and efficient, and at BFS Containers, we have 20 foot and 40 foot open top shipping containers available both for sale and for hire.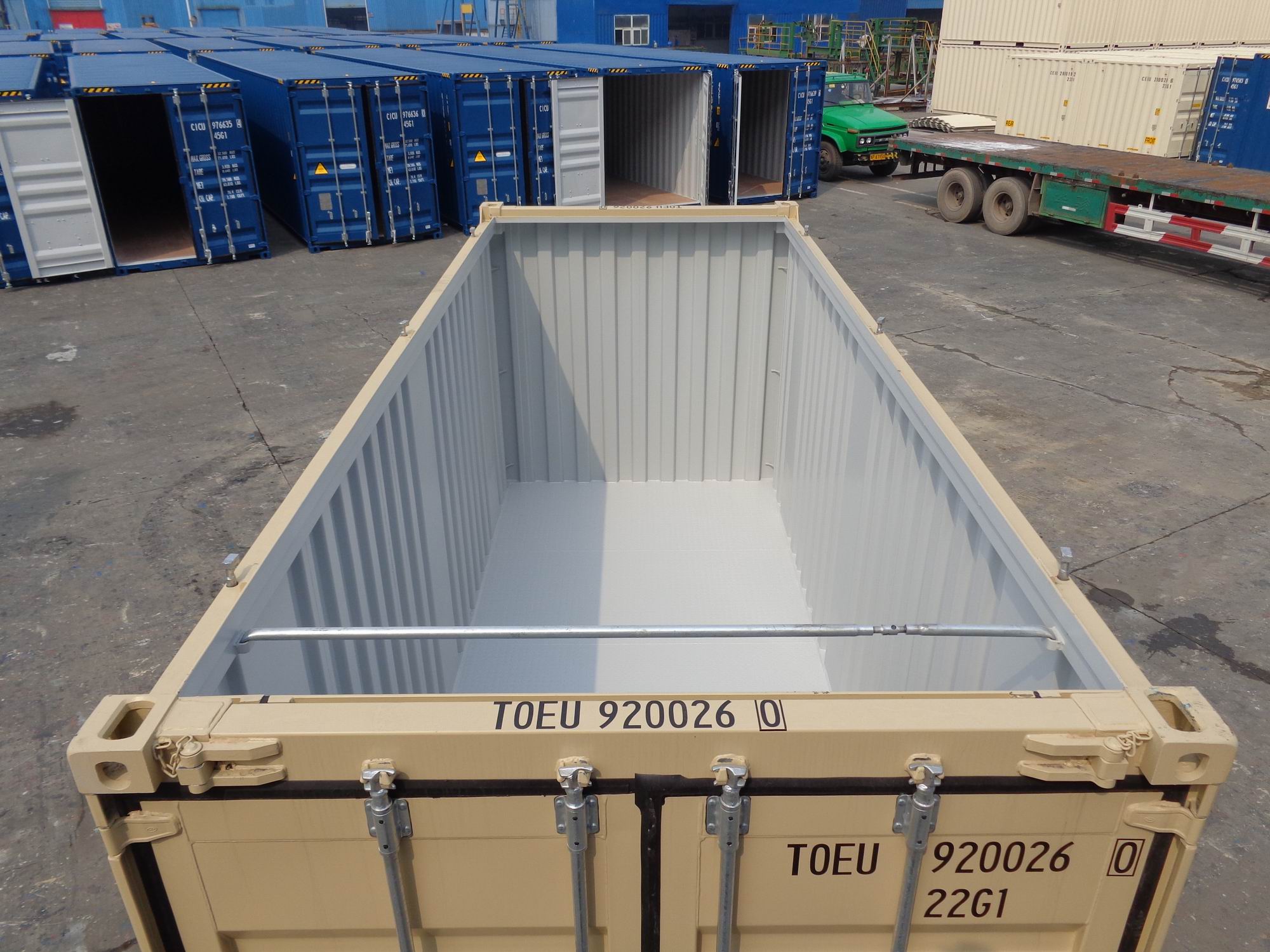 Open Top Shipping Containers Feature
Both top loading and door loading capabilities
TIR approved PVC tarpaulins, or tilts with removable rear header
Attachable sealing and bow devices
Hardwood or plywood floors
Heavy duty lashing rings in the floor or bottom side rail
Note: The roof opening is smaller than the container's internal dimensions due to the protrusion of the top side rails, which are needed to support the roof bows and the stubs.
| Specifications | 20′ Open Top Container | 40′ Open Top Container |
| --- | --- | --- |
| Inside Cubic Capacity | 32.0 m3 | 64 m3 |
| Max Gross Weight | 21,832 kg | 28,280 kg |
| Tare Weight | 2,177 kg | 4,300 kg |
| Dimensions | Length | Width | Height |
| --- | --- | --- | --- |
| 20′ Open Top External | 6.06 m (20′) | 2.44 m (8′) | 2.90 m (9'6") |
| 20′ Open Top Internal | 5.80 m | 2.29 m | 2.66 m |
| 40′ Open Top External | 12.19 m (40′) | 2.44 m (8′) | 2.90 m (9'6") |
| 40′ Open Top Internal | 12.00 m | 2.29 m | 2.66 m |
| Open Top Door Size | | 2.34 m | 2.58 m |
Hardtop Or Soft Top Containers Available
For open top shipping containers the goods are loaded in through the top by crane or other top loading machinery. Once the container is loaded, attachable roof bows are placed over the top, and a wind and water resistant tarpaulin with heavy duty eyelets is then tightly secured over the bows and container. This is then lashed to special lashing rings in the floor or bottom side rail of the container to achieve a watertight, windproof seal.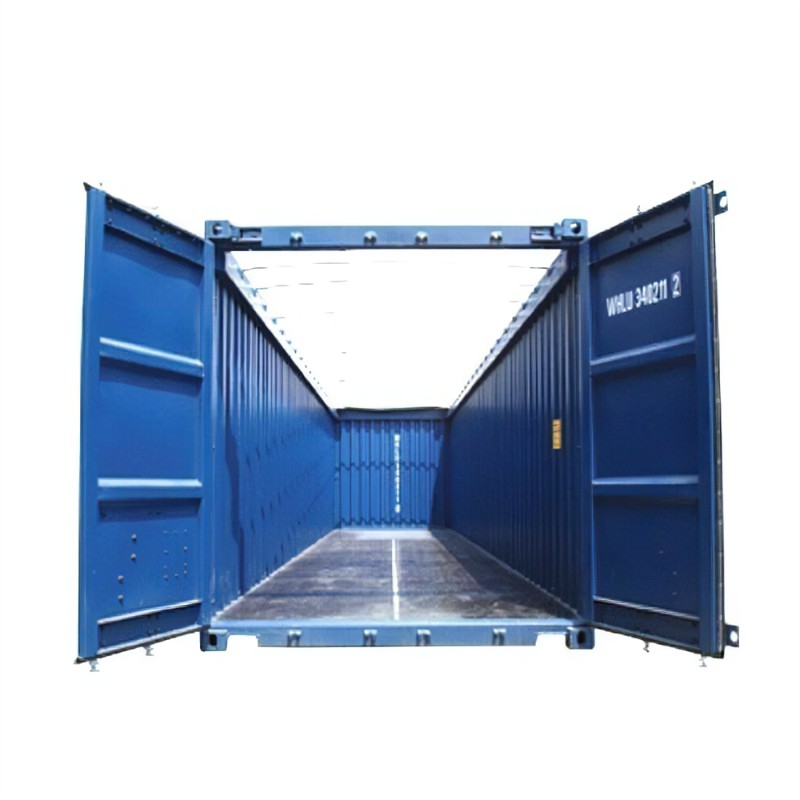 The containers can then be stacked like general purpose shipping containers. Whilst the heavy duty tarpaulins are extremely durable, waterproof and secure, some customers do prefer the extra security and protection of a hard top roof, which is of course also available.
Flat Rack Containers May Be A Better Option
If you're shipping large, awkward goods that are taller than a standard container's height, an open top container may sound as though it would be ideal for your purposes, but it's not. Contrary to what you may expect, open top shipping containers do not remain open-topped once they have been loaded. The roof that bows to form part of an open top shipping container serve two purposes: firstly to support the tarpaulin, and secondly (and importantly) to provide stability to the container's structure. So the tarpaulin and roof bows rule out using an open top container for tall goods without a roof. A flat rack container may be a better option for tall and awkward goods that don't fit into a container, or even another shipping container solution altogether. At BFS Containers, we know all the best ways to transport your goods, so give us a call and we'll put our heads together to work out the best option for your needs.
Request a Quote on Open Top Containers
Fill in the below form to receive further information.
Or call us on +27 788 127 955. 
Disclaimer: All information is kept secure and will not be shared or sold to any third party