Need a shipping container transported? Let us do it for you. At BFS Containers, we have depots all around Australia with shipping containers for sale and for hire making container transport effective and easy. Of course we have to arrange delivery for those shipping containers, which means we also have a range of trucks at those depots all around Australia as well, with drivers who are skilled and experienced at delivering shipping containers. So wherever you are in Australia, and wherever you need to get your shipping container transport sorted, we have a truck that can deliver your shipping container to its intended destination quickly, easily, and cost effectively.
Where Do You Need Your Shipping Container Transported?
Want to transport a shipping container from your warehouse to shipping dock, or the shipping dock to your warehouse? That's easy. Bought a property which has a few old shipping containers you don't want that need getting rid of? BFS Containers can arrange that too. Moving your shipping containers from one property to another, and your removalists don't want to know about it? We do!
Perhaps you've bought a great container online somewhere, and now have to get your shipping container picked up and delivered to your place. It's easy. We do it all the time, and we can do it for you too. Shipping container transport is an everyday part of our job, and our experience and expertise will make it easy for you.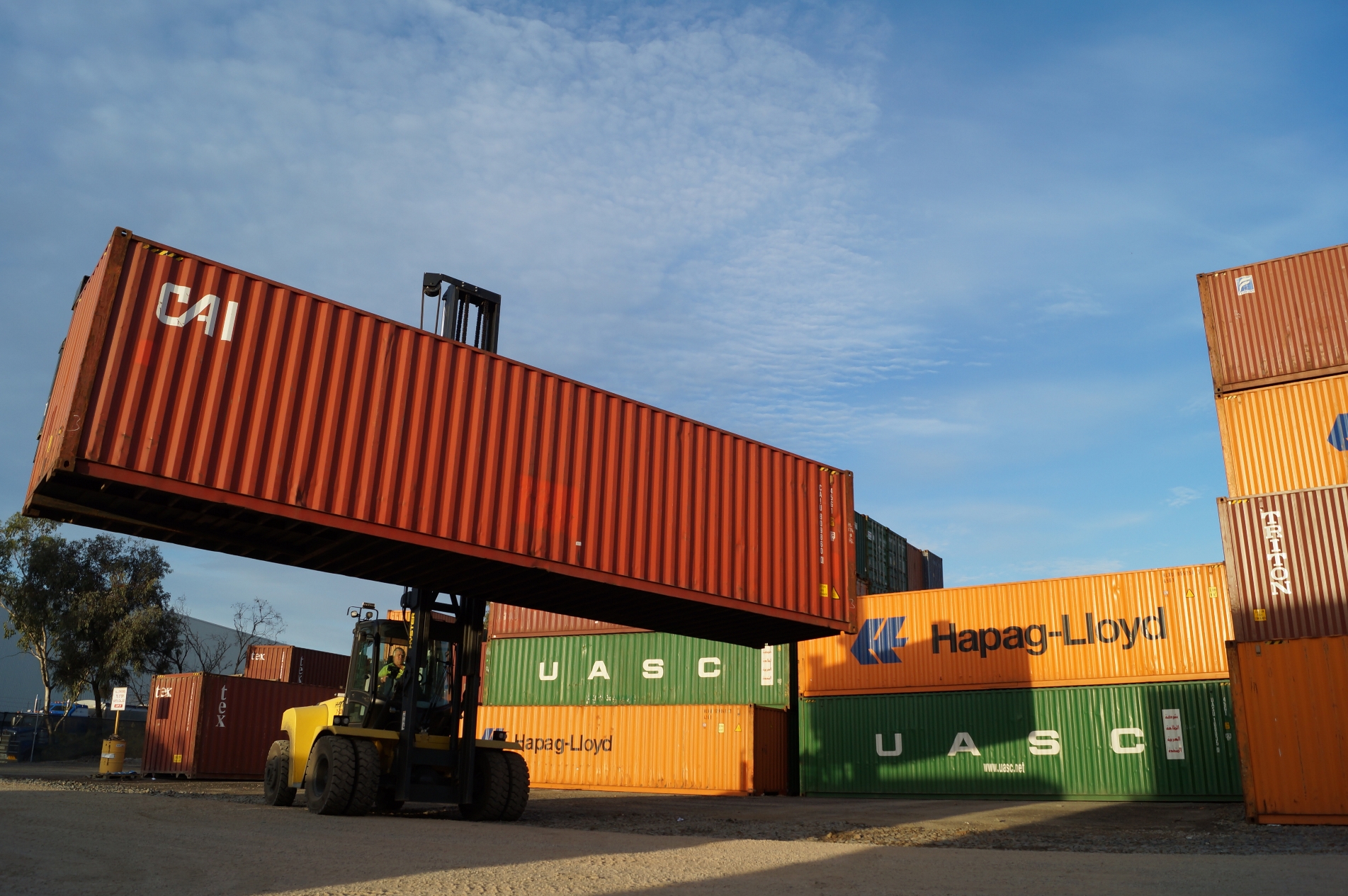 Arranging Delivery of Your Shipping Container
There are a few things that need to be considered when moving a shipping container, including which truck will be used to perform the job. This depends on the shipping container size, the site it is being picked up from and the site it is being taken to. Once we've established a few details about access and positioning, we'll be able to work out the best truck to use for container transport – either a tilt tray, side loader or Hiab crane. Your shipping container can also be transported by a semi-trailer, but this does require that both sites have a method of moving the shipping container. If you have a forklift or crane already at your site and someone to operate it, semi-trailer delivery is a cost-effective choice for you.
Shipping Container Transport is Easy!
The standardisation of shipping container sizes is the main reason that shipping container transport has become the preferred form of transporting goods across the globe. Designed to move easily from truck to port to ship to port to truck, their standard shape and size makes for all sorts of efficiencies. Moving a shipping container is easy – as long as you have a truck!
Don't have a truck? We do! So if you need your shipping container moved, or just want to find out the cost of delivering a shipping container, give us a call on +27 788 127 955. or fill out the quote form and we can arrange everything for you.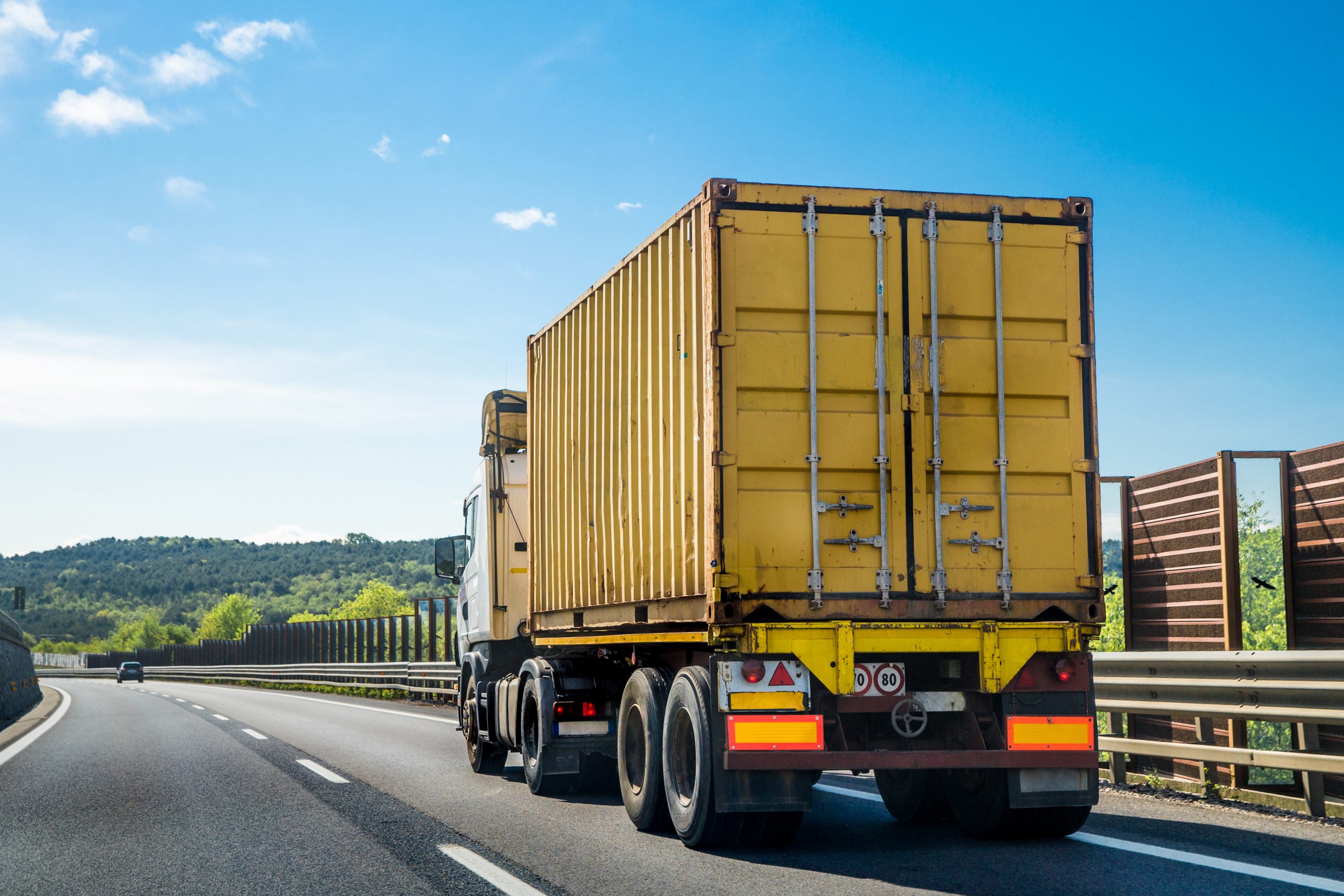 All Your Shipping Container Needs
Don't have a shipping container to transport yet, but want one soon? Well, we have them too. BFS Containers has a great range to suit you, including general purpose, high cube, flat rack, open top, insulated and refrigerated containers. Plus we offer an extensive range of modified shipping containers for worksites including portable accommodation, ablution blocks, site offices, first aid rooms, switch rooms and more. We provide containers and shipping container transport to all industries and the general public as well – backyard sheds, workshops and studios are our specialty. So whether you need to buy, hire, modify or move a shipping container, we can do it all for you! Just give us a call.
Request a Quote
Fill in the below form to receive receive further information.
Or call us on +27 788 127 955.
Disclaimer: All information is kept secure and will not be shared or sold to any third party