Commercial Kitchens built from Shipping Containers
A shipping container kitchen is a practical solution for businesses looking to expand on their current cooking facilities. An auxiliary kitchen is usually required when the initial kitchen is too small or too far away from patrons, especially if they are dining in an outdoor area away from the main facilities. These units are particularly popular with clubs and recreational parks where the kitchen is out in the open and can be locked up when not in use. As our shipping container kitchens ar built off-site at our factory, this means there is no interruptions to your business – no tradesman coming and going or loud construction noises at your premises. Our shipping container kitchens can be custom built to suit our clients requirements in fast turn around times, fitted with all the neccessary appliances to be ready for immediate use on delivery. Our Shipping Container Kitchens are similar to our Container Cafe builds, but usually have more commercial cooking equipment installed.
Shipping Container Kitchens built to your needs
Whether you're after a small prep kitchen to serve pre-prepared food, or a full commercial kitchen to serve a constant flow of steady customers, we can design and construct the perfect shipping container kitchen to suit your needs. Our experienced Modifications Team has been building container kitchens for over 15 years and has the knowledge to tackle any project – big or small. We have built Shipping Container Kitchens for Restaurants, Councils, Holiday Parks, Mining Camps, Shopping Centres and more.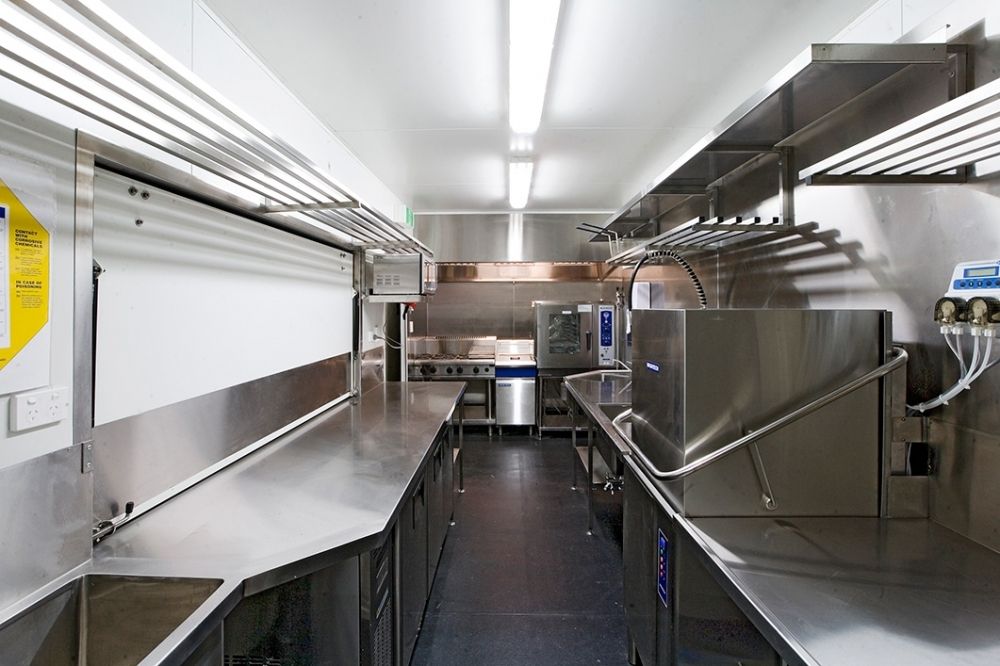 Container Kitchen Sizes
We can build your shipping container kitchen out of standard or high cube shipping containers available in 10ft, 20ft and 40ft sizes. If these sizes don't fit the footprint of land you have available, we can cut down our increase the container size to suit your needs. Shipping Container Kitchens are a great asset as they can be setup as a permenant facility or removable so they can be relocated site to site. There is no limit to what we can do with our modified containers, only your imagination.
An outdoor Kitchen to facilitate your requirements
As stated earlier, these units are perfect for servicing customers as a second auxiliary kitchen. A lot of Clubs and Hotels are utilising these builds to accommodate their patons at their outdoor function areas, as these areas are usually too far away from their main indoor kitchens. This is a cost-effective and efficient way to conveniently serve customers, increasing productivity and profitability.
Not only are these units practical, but they look fantastic. Customers will be impressed by the look and the convenience of ordering their food without having to walk through the main facility. The appeal of booking an outdoor area with it's own commercial kitchen is a huge benefit for customers when planning a function.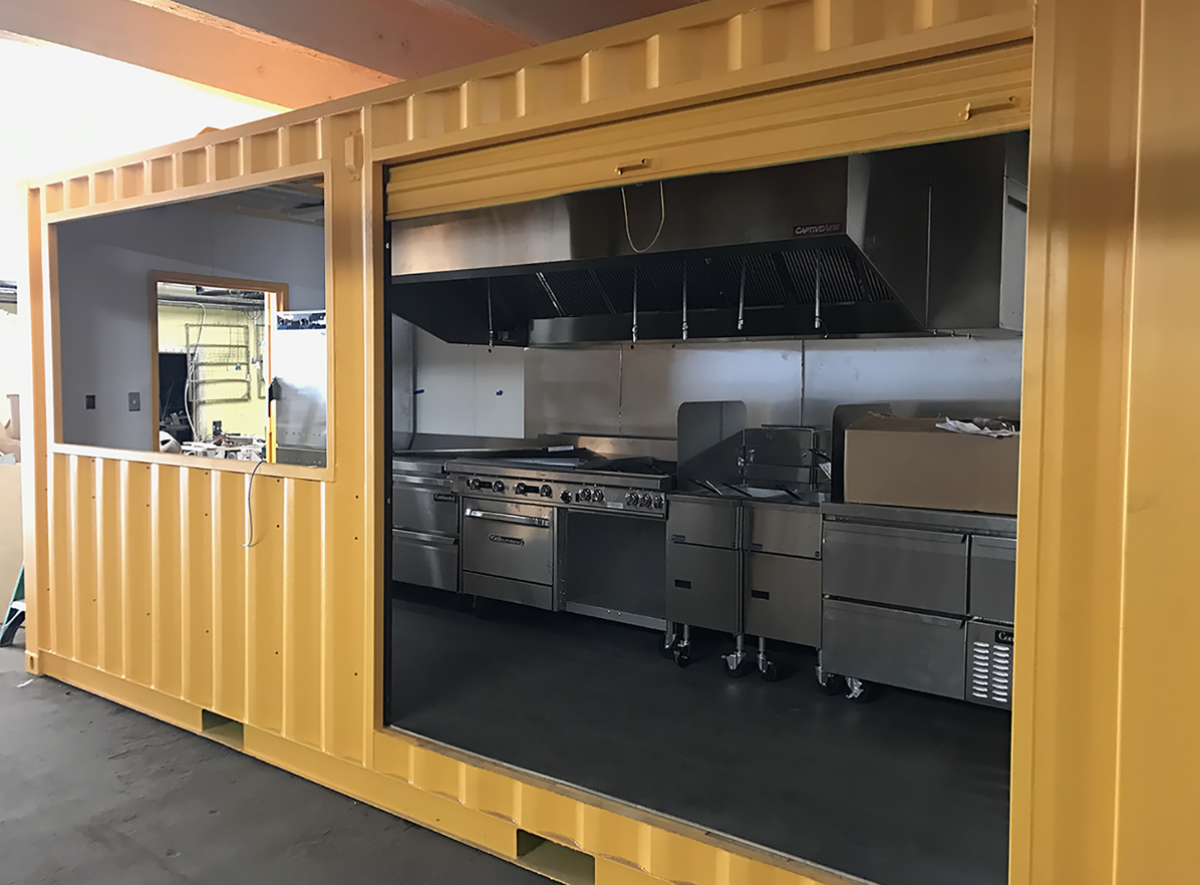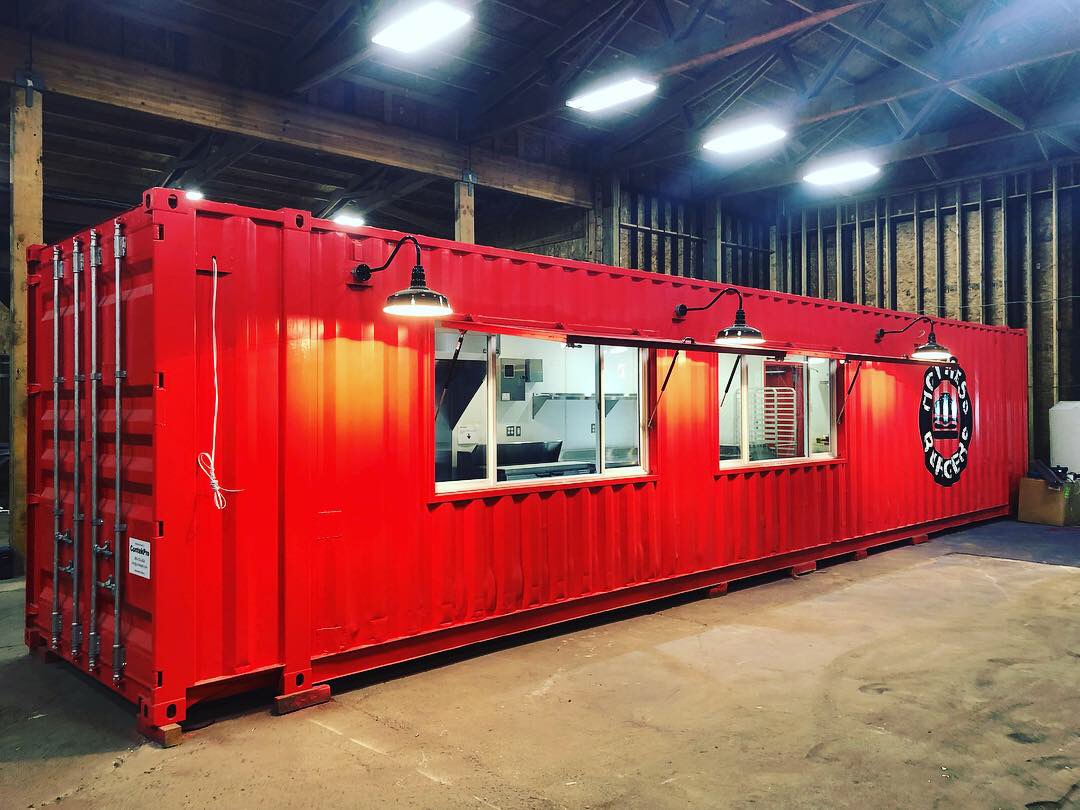 Shipping Container Kitchens are robust and secure
One of the biggest advantages of a shipping container kitchen is peace of mind. As the structure of a shipping container is built from Corten steel, they are extremely tough. At the end of the days trade, they can be hosed out and locked up ready for business the next morning. The heavy duty awnings and flush fit personnel doors have locks to prevent anyone getting inside and stealing any equipment. Our container kitchens also have plenty of ventilation if you're working early in the morning or late at night preparing food, plus they are insulated and fitted with an optional air conditioner so you're comfortable all year round!
Decided a Shipping Container Kitchen suits your needs?
Great, let the experts help! At BFS Containers, we've been selling and converting shipping containers for over 15 years. So if you're thinking you need a shipping container kitchen at your venue, give us a call on +27 788 127 955. Whether you're buying a container to convert yourself, or want us to do it for you, we can help you find the right solution for your needs.
Request a Quote on Container Kitchen
Fill in the below form to receive further information.
Or call us on +27 788 127 955. 
Disclaimer: All information is kept secure and will not be shared or sold to any third party